Providing The Best Removal Vans In South Kensington, SW7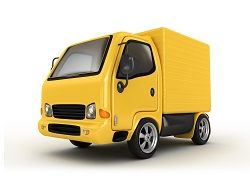 When you're moving house, anything that can make the process a little easier for you is greatly appreciated. At South Kensington Removals, this concept is at the heart of our philosophy and the service that we provide. We want to ensure that your move from one home to the next is as stress free and simple for you as it possibly can be. When you call us on 020 8746 9652 and book a removal van, you will always know that you haven't only booked a van, you have booked experienced professional driver who provide the best service in town for a price that simply will not be matched anywhere else. When you need a removal van in South Kensington, SW7, you need us!
Swift And Efficient Same-Day Service in SW7
Things get out of hand quickly right? Especially when you're moving house. You can timescale everything carefully, set up rotas and strict daily routines, but it never seems like enough. When you have a last minute panic and you need a commercial van hire service and you need it in a hurry, we are here for you. When a removal van with our name on it pulls up outside, you know that your problems are over. With our speedy same-day service, you can have all of your issues resolved on the day you call, without any sacrifice on quality or any extra charges for the same-day callout. You will not find a deal like that anywhere else in SW7!
The Best Of The Best Removal Vans in SW7
When it comes to the staff we employ, we are very careful. We want only the most skilled and talented removals experts in SW7, who will then undergo extensive training to ensure that they provide excellent service on every level of removals. We know you have a lot of choice when it comes to removal vans, and we want to make sure that not only do you not regret using us, but once you have, that you will never use another service again. Our enthusiastic, friendly, and professional staff will guide you through your move, being sure to listen to your need and tailor our services accordingly. You don't only get a removal van with us, you get a moving experience in SW7. Hire us now, get in touch with us on 020 8746 9652!
Moving Made Easy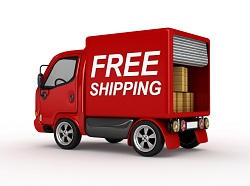 House moving is famously one of the most stressful experiences known to humanity. But that decision was made without coming to us first! The services we provide across SW7 can make moving a relative walk in the park. We believe your removal day should be a time of excitement, not of stress, and when you have a removal van from us to help you, you know that this is exactly how it will be. Commercial van hire is our passion, we are very good at our job and we strive to get better every day. It is your right as a citizen of South Kensington, SW7 to take advantage of this excellence and of the removal van service we provide, so call us today on 020 8746 9652!
Call Now, We'll Be There In No Time!
Are you stressing about your house move? Wondering what to do, where to turn, where all the removal van have gone? Don't fret about it, one phone call is all it will take for you to be able to sit back, relax, and let South Kensington Removals take care of all the complicated and fiddly parts for you. Our drivers in SW7 known exactly how to transport even the most obscure and awkward of objects and they will take your jobs in stride. Between paperwork and everything else, you've got enough to worry about when it comes to removal services, so let us handle the job, and take a heavy weight off your shoulders so you can concentrate on everything else!