Our Services
Reducing the Work of Your Home Removal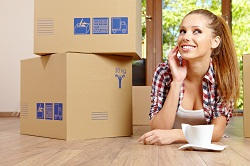 Wherever you are relocating to, if it's down the road, across town, to the other side of the country or to a new nation, then you can expect to do a lot of work. Each move is unique but each transition will consist of the same challenges and chores no matter what. You will have to plan every step extensively so that you have the resources and time required. Then you will have to go out and get packing materials, hire vehicles and parking, obtain storage and more. Next, all the wrapping is put to use, as you enfold each single object and place them neatly into a box. They will all have to be removed from the building along with you large and cumbersome furniture, then taken to where you need it. This is just a summary of the work and can't demonstrate the hours and hours of labour you will have to endure. However, you don't have to do any of this when you have the support of South Kensington Removals. We can do every task a relocation demands with finesse, skill and speed. When you call us on 020 8746 9652, we can begin the process that will put you on the road to your new home.
Our services don't begin when you hire us, but instead when you first call. Knowledge is a powerful weapon in a relocation because the greater understanding you have of what to do then you can proceed with confidence and prevent any problems. First, our operators can fill you in all the things you have to do, giving you advice, tips and guidance so you can do things smoothly. If you are unsure about anything, such as where you acquire the things you need. How to a pack goods and more, then let us know and we can answer every question. If you want us to get more involved, we can tell you about our services in detail and you can select which ones you require. If you want an idea of our prices, then request a free, no commitment necessary quote.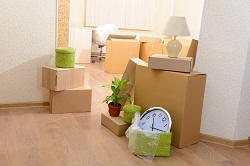 With all of this sorted we can get to work by ensuring you a skilled team of people to do each job you require. They have many years of experience and can out it to good use, starting with your packing. They know how to wrap each individual object optimally and will then place everything into an appropriate container. Boxes will then be sealed and labelled, and loaded onto our transport. Furniture and other large goods can usually be a nightmare to shift but our team have the skills necessary to do it without problem. They know all the techniques and precautions that allows them to navigate them through and out of a building safely. If necessary, we will dismantle some goods to make things simple. They too will be placed on to our vans and trucks and then taken to wherever your enquire. If you need storage space then our facilities are the perfect solution. We can hold onto any number of your goods and return them when need. Upon arrival at your home, we will take everything inside and help to unpack. We can do all of this for you if you are moving locally or abroad, and for the latter we have many extra services to help you with paperwork, shipping etc.
There may be a lot of work to do before you can complete a relocation, but with the help of South Kensington Removals, you'll barely lift a finger.