Taking Care of Your Possession with Expert Packing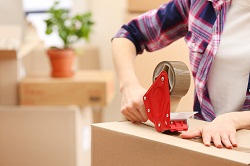 If you look about your home, you will see many things that you spent years accumulating. There will be large and practical furniture, precious ornaments, expensive electronics, collections, photos, beds, books, tables, chairs, cupboards, collections, clothes, utensils, fixings, and much more. Likewise, your office or workplace will feature vital equipment, files, products, desk, computers, supplies, etc. All of these things are important to you for one reason or another and so when you are relocating to a new home you couldn't manage without them. That is why you should spend a lot of time packing but it is a more complicated than you would expect. You have to sort your goods, acquire an abundance of packing material and then place each object into a box cautiously so that nothing is crushed and the box isn't too heavy. Once this is completed, you have to remove each box from the building as well as your large and unwieldy furniture. Even worse is that once this has been completed you will have to move everything inside your new abode. This can be troublesome and you may consider abandoning some of your old goods to make things easier but that won't be necessary. We at South Kensington Removals can handle every aspect of you move, especially packing, all with one phone call to

.
The first thing we can do for you is supply information. This may not seem like the solution you require but the more you know the better you can deal with each task. We will make sure you know how to do everything, where to purchase, materials, and so on. We also give you tips on how to reduce the work because donating or recycling unwanted goods means you have fewer things to handle. Once this is clear we will want to know about your move and as you about the items, you will be taking with you, how many are there and so on. This means that when we tell you about our services, we can recommend exactly what you need. You shouldn't be worried about the cost of this because we can supply a complimentary, no obligation needed quote at any time.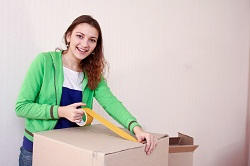 When we send our skilled team top you, they will have everything they need from wrapping, boxes and vehicles. They will first sort your goods, separating fragile things away from heavy objects, etc, and then begin to wrap everything with a variety of material suitable for the object. Then they will be carefully placed into a box that compliments them and our team will not overload any box and take their time while doing this. When everything in s a box they will be sealed and labelled so everyone knows what's inside and where it is going.
Our next target is your furniture and other large goods. This can be a stressful and even dangerous part of your move but we keep things safe and simple. We will assess each item, and see what the best way to move it is, what sort of obstacles will/could be in the way, how many people will be needed and so on. This allows us to get anything through doors, stairs and more and then onto our vehicles and into your new address. In some circumstances we may have to dismantle something but we will only do so with your permission and if we can easily rebuild it.
Packing all your important goods can seem like a chore, but with the help of South Kensington Removals, we can ensure you are never without any of your belongings.