The Perfect Relocation to the Ideal Home
No matter what, you will encounter some problems when relocating to a new home or workplace. No matter how diligently you plan, no matter how hard you work, no matter how much time you put in, there will be a mishap, something will be damaged, forgotten, lost, a step will be missed, a delay will occur and so on. This I shard to avoid because you can relocate from one home or work building to another several times but still never master the art of the relocation. You can only achieve this if you eat, sleep and breath the process of packing goods and taking them to their detonation and that is exactly what South Kensington Removals does. We dedicate our lives to helping people get to the place they belong by offerings services carried out by top professionals. Whether you are just considering a move within South Kensington or you are mulling over leaving the area for another place in London, another part of the UK or a place across the sea then we will be happy to hear from you. However, you should first focus on why you should relocate and what it can do for you.
The home you select should be prefect. There is no point spending countless hours saving money and then putting your all in getting their if the abode you have selected isn't worth it. It should feature every facility that you need, long with places such as garden, an attic, a basement, a garage, an office, a nursery, or whatever you require. There should be more than enough space and this is very important if you are moving so you have more room to put your belonging or because your family is expanding. The architecture and design of the building should be considered because you want to live some here that matches your tastes and represent you and your personality. The local area is also significant because you want to be near the things you need, including shops, schools, banks, restaurants, pubs, your workplace, your family and friends, transport stations, hospitals and more. You may prefer the hustle bustle of the city, the relaxed nature of the suburbs or the peaceful ambience of the country, so you should choose wisely.
We aren't always moving from one home to another, but to a new workplace from an old one. You can't run your business from the same building forever and so you may need to find somewhere new. A rundown and gloomy building won't fill your staff with enthusiasm, so what can you expect when it comes to your customers and partners? You will require an up-to-date, stylish and practical place that will house every employee and product, with maybe a little extra room just in case. It should be in a prime spot that everyone can access and find easily. An impressive office block can create a strong image in the minds of everyone that can only help your business to prosper.
As mentioned earlier, the area plays an important part in where you moving so it's a good idea to know about the locale as much as possible. South Kensington is district that is a part of the Royal borough of Kensington & Chelsea in the centre of London, utilising the SW7 postcode. Kensington, Knightsbridge and Chelsea are all close by. It is home to variety of people, such as wealthy individuals, students and tourists.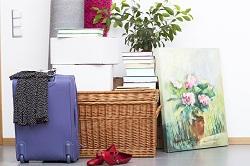 Not far South Kensington Station are upmarket stores and restaurants, catering to the affluent residents. Many places aimed at students can be found around the Imperial College London and the other language schools in the area. These types of institution brings many foreign pupil the area. There is a large variety of people with different national origins in South Kensington, especially those from European countries such as France, Spain and Italy. The French population of the area is fairly large and so it's not surprising that the Lycee Francais Charles de Gaulle building is here and acts as a French secondary school and consulate. Nearby is French cinema and bookshops and cafes aimed at our European neighbours.
The schools aren't the only educational and cultural parts of South Kensington because such institutions as the Natural History Museum, Victoria and Albert Museum, the Royal Albert Hall, the Royal College of Music, the Science Museum, Baden-Powell House and more. Some notable people from the region include J.M. Barrie, Beatrix Potter, Virginia Woolf, Francis Bacon, Benny Hill, John Malkovich, Charles Crichton and more.
You know about the area and you know what you're looking for in a home or workplace, so the only thing left to discuss is how you are going to get there. There are many chores to tackle and many things to prepare for but with our help you don't have to worry about any of this. Over the phone we can do much more than fill you in on our services and offer a complimentary, no commitment required quote. We can give you advice, tips and information on the process, so you know what's in store.
When you have signed up for some of our services we can send a team of skilled individuals who will work hard and show commitment to your relocation. They will handle all of you packing and furniture removals in no time, taking every precaution to ensure they will be safe. They will use a verity of wrapping and containers, each one suited to each item to ensure maximum security. They will then be carefully loaded onto our vehicles and then we can take your goods anywhere in the world, caring for them until they arrive and beyond. We have storage facilities available for use and can recommend our Man and Van service to keep things simple.
We at South Kensington Removals dedicate our lives to the perfect move so that you can enjoy the benefits of a new home without worrying about the hard work. Call us now on

.